Professional Waste Removal In Cardiff NSW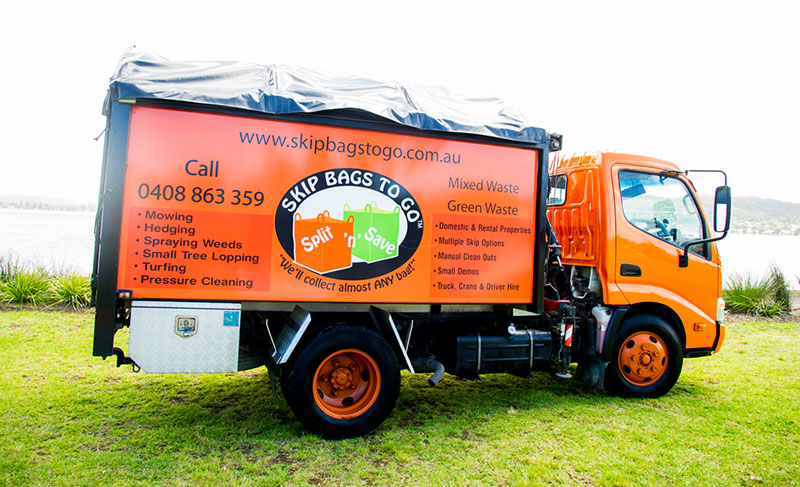 Skip Bags To Go Brings top-notch commercial and household waste disposal service to the Cardiff area.
If you're tired of making repeated trips to the street to take out your rubbish, we've got just the answer! Skip Bags To Go are conveniently placed anywhere on your property, making it easy to dispose of waste during cleanup projects quickly. The best part? You won't have to pay expensive weekly rental costs and council fees anymore!
When you order your skip bag, it will arrive completely flat, making it easy to store in any tight space. Keep the bag for up to three months, setting it up when you're ready to start your cleanup project.
Skip Bags To Go are perfect for:
Cleaning out the garage
Decluttering
Landscaping
Gardening
Construction
Renovation Projects
Event Cleanup
Moving Houses
Kick the Skip Bin to the Kerb
Skip Bags To Go are a fantastic alternative to skip bins. They're lightweight and easy to manage. Because you can place them wherever we can get access to lift it into our truck when full – we'll advise you the best location when the bag is delivered. You'll save on trips during cleanup. Since the bag is on your property, you can do away with high-priced council permits. Kick your skip bin to the kerb! To get started, call us today on 0408 863 359  or order your skip bag online.
Cost Saving Alternative to Aussie Skip Bags
Don't pay for expensive Aussie Skip Bags; our system costs far less! When you schedule a waste pickup, we'll haul your bag away in four days or less, unlike Aussie Skip Bags, who leave you waiting a whole work week. With us, you know you're supporting a business owned by a family of hard-working individuals who put their money back into the local economy. We're not some faceless corporation charging high rates to make our CEOs richer.
Have a skip bag from another business? We'll gladly accept it if it meets these standards:
Must not include prohibited waste.
Must have handles for safe lifting.
Pickup weight cannot exceed 850 kg.
Price adjustments will be made according to size; we'll select the bag size closest to the model we carry.
Pickup costs are affected by type, weight, and contents of the bag.
Split 'n' Save
Ready to save some cash and help the environment too? Try our "Split 'n' Save" program. Make recycling easier by separating the waste into three convenient categories:
Tiles, rocks, bricks, and concrete
Green waste – Organic matter like foliage, twigs, weeds, and grass clippings (exclude rocks and soils).
Mixed waste – General household waste such as toys, electronics, carpets, clothes, appliances, papers and documents, and green waste (additional costs for tyres, fridges and mattresses added).
Please be advised that our bags are not for use with certain prohibited waste as a safety precaution.
Cardiff's Superior Waste Removal Solution
We're happy to provide professional household and commercial waste removal to the Cardiff area. We're an affordable alternative to skip bins, delivered right to your door. Simply store the bag until you're ready to use it, fill it up, and call us when you're prepared to have it hauled away. We'll even give you a friendly convenience call or text before we arrive to dispose of your waste. Skip Bags To Go, we make rubbish easy. To ditch the skip bin and start a stress-free cleanup project with us, call today on 0408 863 359  or order your skip bag online.